30/07/2014
Credit Given Where Credit Is Due
As long as I can remember, laundry linen has been stacked against the electrical switchboard and meter boxes for Stage 3 of Squatters Run at the entrance to the car park. On several occasions I had raised the issue of this laundry blocking my parking space. More recently the volume of linen bags grew, not only at times blocking my parking space but also hindering the access to my guests' parking space and the spaces of some other apartments.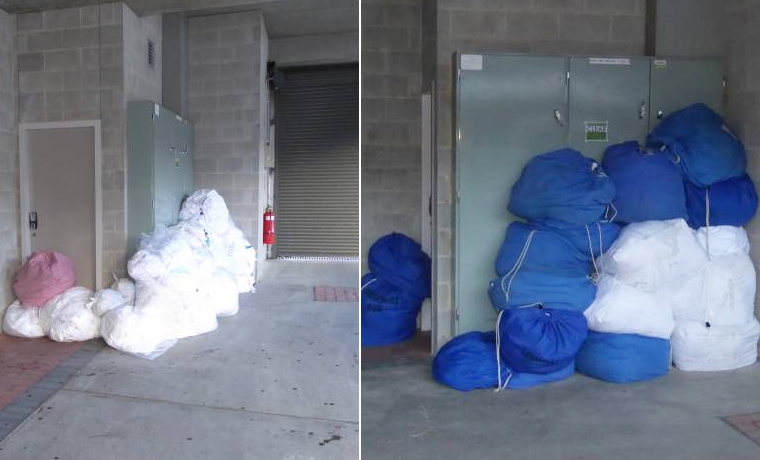 A member of the fire brigade told me that it was illegal to block electrical boxes and that I should bring it to the attention of my strata manager immediately. I wrote to Alpine Strata asking if they could please check with the body corporate as:

1. body corporate President, Richard Gallimore, who had previously expressed his knowledge in fire safety matters by organising the relocation of the emergency exit light inside Stage 3, should know if it was safe or legal to stack the linen here; and

2. the body corporate councillors, Ray Temperley and Richard Gallimore, with their experience as retired solicitors, would probably be able to determine what, if any, liability issues may or may not exist.

Well, it appears that common sense has prevailed and the linen bags have gone. I'm glad it has been resolved and with several councillors having to drive past the electrical box every time they enter and leave the car park I'm sure it is resolved for good.

More on fire safety soon.